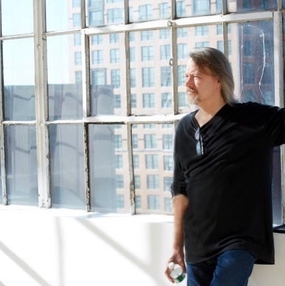 USA, New York City
Assistant since:1989
Driving licence:Grip truck
Personal car:no personal car
Passport:no
Languages:English
Photo Assistant
James Sullivan
People, Portrait, Location Scout, Fashion, Beauty, Prod. Assistant, Stillife, Food, Transportation, International Exp.
Know How:
Over the last 20 plus years worked as:
Still Photo Producer, Lighting Technician, Photo Assistant, Digital Technician, Location Scout.
Extensive commercial editorial and advertising production experience in the NYC commercial photo market.
I have produced in whole or in part for the abbreviated list of photographers below.
In most instances I also worked as First Assistant. During this time, I also location scouted for the same
photographers in the NY area, Miami, LA, Boston, and when traveling abroad to locations such as Milan,
Naples, Stromboli, Costa
Rica, San Miguel de Allende - Mexico, South Africa - Kalahari Dessert, Cape Town,
Cape of Good Hope, Johannesburg.
Past commercial clients I have worked with include: American Express, Reebok, Nike, Victoria's Secret,
Rolling Stone, S.I. Swimsuit 95, Vogue, Vanity Fair, Glamour, Michael Kors, Ann Klein, Vera Wang, MAC
Cosmetics, Dolce & Gabbbana, Miu Miu, La Perla, Louis Vuitton, Saks, Nine West, Macy's, Lord & Taylor,
Calvin Klein Redkin, Evan Picone, New York Times magazine, Business Week, Fortune, Sean John, Liz
Claiborne, Avon, among others
References as assistant / Career

Photographers worked with (abbreviated list):
Francesco Scavullo, Steven Klein, Mark Seliger, Michel Comte, Guzman Studio, Andrew Eccles, Diego Uchitel,
Frank Ockenfels, Marco Glaviano, Kelly Klein, Norman Jean Roy, Henry Leutwyler, Bill Diodato, Christopher
Michaud, Michael Williams, Antoine Verglas, Brian Lanker, Brand Trent, Dah Len, Paul Lang, Taryn Simon,
Warwick Saint, Rocco Laspata - Laspata/Decaro Agency.

Pro Photo Equipment knowledge:
Canon, Contax, Nikon, Leica, 35mm cameras.
Hasselblad, Bronica, Rolliflex, 6x6 cameras
Mamiya, Phase One, Contax, Pentax 6.45/6.7 FUJI 6X8, 6X9, 6X17.
Sinar, Horseman, Toyo, Deardorf, Cambo, Arca Swiss, 4X5 8X10 11X14
PHASE ONE P+ Series backs & LEAF Digital capture backs.

Pro Lighting:
PROFOTO, BRONCOLOR, DYNALITE, HENSEL, COMET, ELINCHROM, BALCAR, SPEEDOTRON,
NORMAN, strobes.
All flash and color meters.

KINOFLOS, Lite panels, ARRI, Desisti, Par, K5600, ProFoto, HMI's

Three-phase wiring, set construction, finish carpentry.

Books written:
'How to be a Photo Assistant'© - A guide for photo students and new photographers on how to work and get
work as a photo assistant in the commercial photo industry.

'Digital Tech Workshop Featuring Capture One Pro '© - A course book w/ companion CD of course files for the
1ProPhoto.Com Digital Tech Workshop

christopher micaud, Photo Assistant, more than 1 year
Mark Seliger, Photo Assistant, more than 1 year
antoineverglas, Photo Assistant, more than 1 year
Michel Comte, Photo Assistant, more than 1 year
michael williams, Photo Assistant, more than 1 year

Portfolio
Quick search:Want to browse all photo assistants in a town at once? Save searching, just click!
Atlanta
,
Austin
,
Baltimore
,
Boston
,
Chicago
,
Columbus
,
Dallas
,
Denver
,
Detroit
,
Hawaii
,
Houston
,
Indianapolis
,
Las Vegas
,
Los Angeles
,
Memphis
,
Miami
,
Minneapolis
,
New Orleans
,
New York City
,
Oklahoma City
,
Orlando
,
Philadelphia
,
Phoenix
,
Portland
,
Puerto Rico
,
Sacramento
,
Salt Lake City
,
San Antonio
,
San Diego
,
San Francisco
,
San josé
,
Seattle
,
Washington