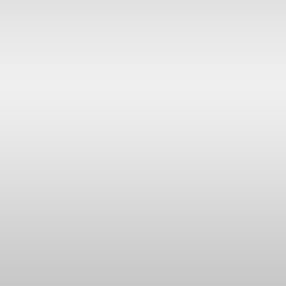 USA, Los Angeles
Born in:1983
Assistant since:2005
Driving licence:Car
Personal car:personal car available

Passport:yes
Languages:English
Photo Assistant, Digital Tech
Alan Martinez
People, Portrait, Architecture, Location Scout, Fashion, Beauty, Prod. Assistant, Stillife, Food, Landscape, Transportation
Know How:
Skills


Extensive knowledge of 35mm Digital format cameras
4 x 5 and medium format cameras Video cameras

Black and white film developing Color film developing
Dark room photo printing Matte cutting and mounting
12 years working with lighting 3 years working with Kawasaki products and have expert experience in detail and product shots

PowerPoint Illustrator
LightRoom PhotoShop
FinalCut Pro Capture One Pro


Course Work

Art 1, 2 Art& Civilization
Art 10
Art Appreciation
Art 15 Beginning Drawing
Art 16 Intermediate Drawing
Art 23 Beginning Painting
Art 27 Intermediate Painting
Art 30 Fundamentals of Art/ Volume/ Plane/ Form
Art 31 Fundamentals of Art/ Composition/ Color
Art 50 Ceramics 1
Art 51 Ceramics 2
Art 52 Ceramics 3
Art 53 Ceramics 4
Art 60 Beginning Sculpture
Art 81 Introduction to Fine Art Photography
Art 292 Professional Skills Artist


References as assistant / Career

Experience
Photography Assistant $18
3/2014 to 09/22/2016 CAPS Association Inc. Irvine, CA
? Photo assist
? Manage studio & equipment
? Image processing
? Assisted photo shoots of Kawasaki Motorcycles products


Photography Editor $15
1/2012 to 5/2012 Studio 642 Photography Los Angeles, CA
? Editing RAW files
? Scanning film to digital files
? Stock photography online file upload


Photography Assistant $15
9/2005 to 9/2006 Engle Photography Fullerton, CA
? Light setup
? Equipment load and unload
? Proof photos during shoots
? Assisted photo shoots of Honda & Toyota Owner's Manuals

Education
Long Beach City College, Long Beach, CA
2008 to 2014
? Photography (Certificate June 2013)
? Art

Mount San Antonio College, Walnut, CA
2002 to 2007
? Photography
? Non Linear Film Editing

Hideyoshi Takashima 4051studio@gmail.com- Photographer , Photo Assistant, more than 1 year

Portfolio
Quick search:Want to browse all photo assistants in a town at once? Save searching, just click!
Atlanta
,
Austin
,
Baltimore
,
Boston
,
Chicago
,
Columbus
,
Dallas
,
Denver
,
Detroit
,
Hawaii
,
Houston
,
Indianapolis
,
Las Vegas
,
Los Angeles
,
Memphis
,
Miami
,
Minneapolis
,
New Orleans
,
New York City
,
Oklahoma City
,
Orlando
,
Philadelphia
,
Phoenix
,
Portland
,
Puerto Rico
,
Sacramento
,
Salt Lake City
,
San Antonio
,
San Diego
,
San Francisco
,
San josé
,
Seattle
,
Washington