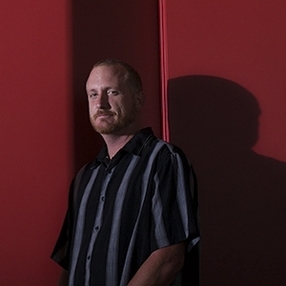 USA, San Diego
Born in:1970
Assistant since:1995
Driving licence:Car
Personal car:personal car available

Passport:yes
Languages:English
Photo Assistant
Shawn Cullen
People, Portrait, Fashion, Beauty, Reportage, Stillife, Food, Landscape, Transportation, International Exp.
Know How:
Cameras: Canon and Nikon
Lighting equipment: Broncolor, DynaLite, Elinchrom, Speedotron, Profoto, Chimera, Plume, Sunbounce, Scrim Jim, Shiny Boards, all
Pocket Wizards, and Flash Wizard II's
Grip equipment: C-Stands, Beefy Babies, Medium and High Rollers, and Super Booms

References as assistant / Career

I love photo assisting, and I love everything about it! For 20+ years I have been a full time freelance photo assistant, assisting the finest commercial photographers in Southern California, and the World's best Sports Photographers from Sport Illustrated. During this time, I have gained a lifetime of adventures and experiences, but I still want more! At 48 years old, I still want more of the early mornings, long days, late nights, airport delays, heavy lifting, getting wet and dirty, even the cuts and stitches. The 14 hour days in studio during the summer shooting cars with hot lights and no air conditioning, to 14 hour days in 100+ heat in Moab, UT. Even the countless times of setting up portrait sets for two to three hours, only to get a celebrity or athlete for only five minutes. I love it all!

Photo assisting has taken me to 46 states and three countries. I have worked the NBA Finals, NCAA Final Fours, BCS Championships, MLB World Series, NFL Super Bowls, the Olympics, 300+ portraits of top athletes and celebrities, five star resorts, video game covers, national food chains, and countless other adventures and experiences. But I still want more!


Kohjiro Kinno, Photo Assistant, more than 1 year
Don Diaz, Photo Assistant, more than 1 year
Gary Copeland, Photo Assistant, more than 1 year
Ken West, Photo Assistant, more than 1 year
Robert Beck, Photo Assistant, more than 1 year
Skip O'Donnell, Photo Assistant, more than 1 year

Portfolio
Quick search:Want to browse all photo assistants in a town at once? Save searching, just click!
Atlanta
,
Austin
,
Baltimore
,
Boston
,
Chicago
,
Columbus
,
Dallas
,
Denver
,
Detroit
,
Hawaii
,
Houston
,
Indianapolis
,
Las Vegas
,
Los Angeles
,
Memphis
,
Miami
,
Minneapolis
,
New Orleans
,
New York City
,
Oklahoma City
,
Orlando
,
Philadelphia
,
Phoenix
,
Portland
,
Puerto Rico
,
Sacramento
,
Salt Lake City
,
San Antonio
,
San Diego
,
San Francisco
,
San josé
,
Seattle
,
Washington