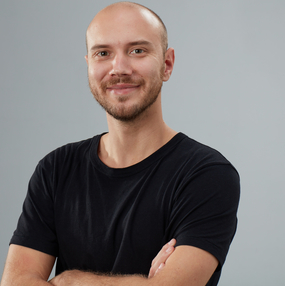 Germany, Stuttgart
Born in:1990
Assistant since:2011
Driving licence:Car
Personal car:personal car available

Passport:yes
Languages:English, German
Photo Assistant, Digital Tech
Tobias Ertel
People, Portrait, Architecture, Location Scout, Fashion, Beauty, Reportage, Prod. Assistant, Stillife, Food, Landscape, Transportation, International Exp.
Know How:
Camera:
Linhof, Sinar, PhaseOne, Hasselblad, Canon, Nikon

Lighting systems:
Broncolor, ProPhoto, Elinchrom, Hensel and Dedo Light

Software:
Adobe
Photoshop, Adobe Lightroom, Adobe InDesign, Adobe Bridge,
CaptureOne, Hasselblad Software Phocus, Apple Macintosh, Microsoft Office

References as assistant / Career

Vita:

2009 - 2011
Vocational covllege for photography and media technologys.
Finished with certified photographic and media technology assistant

2011 - 2013
Apprenticeship as a photographer, Studio Mierswa-Kluska, Munich

2013 Oct. - Dec.
Assistance for Kai Stuht in a portrait project with famous
athletes and artists in New York and LA.

2014Mar.-Oct.
7 month
photographic journey, through the Middle-East, Nepal, India and Indonesia


Work experience around the world:
Swiss: Zurich; France: Paris, Avignon; USA: New York, Seattle, Los Angeles, Las Vegas; Germany: Stuttgart, Munich, Berlin


Assisting at shootingsets for:

- BMW
- Swarovski
- L'Officiell
- Madame
- Cosmopolitan
- Falke
- Burlington
- Bogner
- Schwarzkopf
- Piure
- Zeitraum
- Mont Blanc
- Strenesse
- Hugo Boss
Portfolio
Quick search:Want to browse all photo assistants in a town at once? Save searching, just click!
Atlanta
,
Austin
,
Baltimore
,
Boston
,
Chicago
,
Columbus
,
Dallas
,
Denver
,
Detroit
,
Hawaii
,
Houston
,
Indianapolis
,
Las Vegas
,
Los Angeles
,
Memphis
,
Miami
,
Minneapolis
,
New Orleans
,
New York City
,
Oklahoma City
,
Orlando
,
Philadelphia
,
Phoenix
,
Portland
,
Puerto Rico
,
Sacramento
,
Salt Lake City
,
San Antonio
,
San Diego
,
San Francisco
,
San josé
,
Seattle
,
Washington