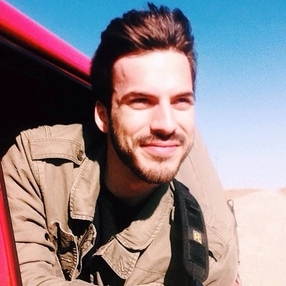 USA, New York City
Born in:1992
Assistant since:2014
Driving licence:Car
Personal car:no personal car
Passport:yes
Languages:English
Photo Assistant, Digital Tech
Philip Nix
People, Portrait, Architecture, Location Scout, Fashion, Beauty, Reportage, Stillife, Food, Landscape, International Exp.
Know How:
Whether it's in the studio or on-location, for an advertising or editorial shoot, using natural or artificial light, I have experience in a broad range of photographic scenarios and have the professionalism, respect, and knowledge necessary to get the job done. My experience is as follows:

DIGITAL & FILM:
35mm: Canon, Nikon, Sony
Medium Format: Phase One, Mamiya, Hasselblad
Large-format: 4x5, 8x10

STUDIO LIGHTING:
Profoto: Pro-8A, Pro-B4, B1, B2, D1
Broncolor:
Scoro, Grafit
Kino Flo: 4Bank, Diva-Lite
Modifiers: Chimera, Elinchrom, Photek

SOFTWARE:
Adobe Photoshop, Lightroom, Bridge, Premiere
Phase One Capture One
ChronoSync
Photo Mechanic
Microsoft Office Suite

PRINTING:
Inkjet Printers: Canon, Epson (3880, 4900, 9900)
Darkroom: Silver Gelatin, Alt Process

FILM SCANNING:
Epson Scan
Hasselblad Flextight

SCOUTING & TRANSPORT:
Valid Driver's License & US Passport
Experience location scouting and driving and
transporting crew and equipment.

TRAVEL:
Austria, Canada, Czech Republic, Germany, Hong Kong, Iceland, Luxembourg, Macau, South Africa, Zimbabwe,
Across the US of A.
References as assistant / Career

EDUCATION:

BFA in Photography 2014 - Savannah College of Art and Design (SCAD)

FREELANCE ASSISTANT:

January 2015 - Present

Alice Gao (Lifestyle) - 1st
Anthony Batista (Fashion & Beauty) - 1st
Ball & Albanese (Travel) - 1st
Bon Duke (Fashion & Motion) - 1st
Jesse Dittmar (Portraiture) - 1st
Meyrem Bulucek (Fashion) - 1st
Raymond Patrick (Travel) - 1st
Enrique Badulescu (Fashion) - 2nd
Graeme Montgomery (Still Life) - 2nd
Nick Ferrari (Still Life) - 2nd
Group SJR - Lighting Tech
Milk Studios - Lighting Tech

FULL-TIME:

Milk Studios, New York, NY
Freelance Assistant, June - September 2015
Working in the Equipment Rental department
maintaining grip and lighting equipment, preparing
studios for photo shoots, and working with clients to
deliver and pickup gear.

Mark Seliger Studio, New York, NY
Photo Intern, October 2014 - January 2015
Assisted photographer and assistants on high-profile photoshoots with cameras, lighting, and production. Organized, maintained, and prepared extensive
assortment of photography equipment. Scanned and retouched negatives for digital archiving and
syndication. Transported crew and equipment to and from shoot locations. Delivered prints, documents, and supplies to and from clients and businesses.

Portfolio
Quick search:Want to browse all photo assistants in a town at once? Save searching, just click!
Atlanta
,
Austin
,
Baltimore
,
Boston
,
Chicago
,
Columbus
,
Dallas
,
Denver
,
Detroit
,
Hawaii
,
Houston
,
Indianapolis
,
Las Vegas
,
Los Angeles
,
Memphis
,
Miami
,
Minneapolis
,
New Orleans
,
New York City
,
Oklahoma City
,
Orlando
,
Philadelphia
,
Phoenix
,
Portland
,
Puerto Rico
,
Sacramento
,
Salt Lake City
,
San Antonio
,
San Diego
,
San Francisco
,
San josé
,
Seattle
,
Washington