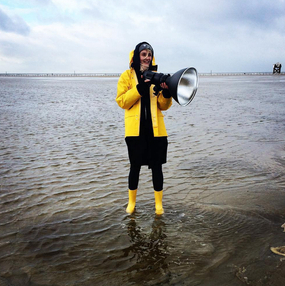 Germany, Hamburg
Born in:1993
Assistant since:2012
Driving licence:Car
Personal car:no personal car
Passport:yes
Languages:English, German
Telephone: +49 (0)15783916856
Photo Assistant, Digital Tech
Simone Rudloff
People, Portrait, Architecture, Location Scout, Fashion, Beauty, Reportage, Prod. Assistant, Stillife, Food, Landscape, International Exp.
Know How:
Sehr sicheren Umgang mit:
+ Canon
+ Nikon
+ PhaseOne
+ Hasselblad
+ Profoto
+ Hensel
+ Broncolor
+ Briese
+ Briese HMI
+ Elinchrom
+ Multiblitz
+ Mac
+
PC
+ CaptureOne
+ Adobe Creative 6 (Photoshop, Lightroom, Premiere, Bridge, InDesign)
+ MS Office (Word, Excel, Powerpoint)
+ Pages
References as assistant / Career

Seit 2014: Selbständige Assistenz und Fotografie inkl. Jobs im Ausland (z.B Paris, Barcelona, Zürich, Australien)

Seit 2018: Eigenes Studio (bloccstudio) - Organisation & Vorbereitung für Vermietungen - Foto- & Video-Produktionen, Events, Workshops & Pressdays

2012 - 2015: Ausbildung zur Fotografin (OTTO Fotostudio, Hamburg)
+Mode, Still & Katalog Fotografie
+360° Fotografie
+Videografie

2011-2012: Work and Travel durch Europa (Frankreich, England, Tschechien, Ungarn, Turkei u.a)

2010 - 2011: Selbständige Arbeit (Byron Bay, Australien)
+ Teilnahme und Leitung von Fotografie Workshops
+ Zusammenstellung, Organisation und Aufhängen diverse Ausstellungen
OTTO Fotostudio, Employed Photo Assistant, more than 1 year
European Productions, Photo Assistant, 1-5 jobs
Justin Pumfrey, Photo Assistant, 1-5 jobs
Sina Görtz, Photo Assistant, 1-5 jobs
Michi Schunck, Photo Assistant, more than 5 jobs
Kári Sverriss, Photo Assistant, more than 5 jobs
Sonja Gutschera & Leif Osthoff, Photo Assistant, 1-5 jobs
Christian Mai, Photo Assistant, 1-5 jobs

Portfolio
Quick search:Want to browse all photo assistants in a town at once? Save searching, just click!
Atlanta
,
Austin
,
Baltimore
,
Boston
,
Chicago
,
Columbus
,
Dallas
,
Denver
,
Detroit
,
Hawaii
,
Houston
,
Indianapolis
,
Las Vegas
,
Los Angeles
,
Memphis
,
Miami
,
Minneapolis
,
New Orleans
,
New York City
,
Oklahoma City
,
Orlando
,
Philadelphia
,
Phoenix
,
Portland
,
Puerto Rico
,
Sacramento
,
Salt Lake City
,
San Antonio
,
San Diego
,
San Francisco
,
San josé
,
Seattle
,
Washington