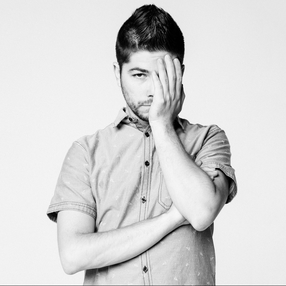 USA, Los Angeles
Born in:1984
Assistant since:2015
Driving licence:Car
Personal car:personal car available

Passport:yes
Languages:English
Photo Assistant, Digital Tech
James Tiffany
People, Portrait, Architecture, Fashion, Beauty, Prod. Assistant, Stillife, Food, Landscape
Know How:
Hey there! Here's some things you should know:

I have 8 years photography experience and nearly 3 years production experience here in LA.
Picard > Kirk
I've worked everything from small run-and-gun, "try to grab the shot before security throws us out" projects to massive productions such as music festivals and film awards ceremonies.
I'm well-versed in Canon, Nikon and Sony camera systems.
I drive manual transmission.
I'm detail obsessive, and willing to wager whether that picture frame is straight before breaking out the level.
I'm confident and competent operating in both LR/PS and Capture1 software and am Mac & PC savvy.
Pie is vastly superior to cake.
I'd consider myself late if I were any less than 15 minutes early.
I've worked gigs where all I did was hold a reflector, jobs where I was solely responsible for
6+ mixed light sources and jobs cataloging and backing-up photo/video footage in triplicate, as it was shot, for the production company of a music festival so that it could be edited and streamed under nearly-live conditions. I can handle whatever your project requires.
My two primary musical-moods lately are K-Pop & Euro-Metal.
The longest single-day gig I've worked was 20 hours from arrival to departure, the longest continuous project was 6 days.
I'm super down for travel work and have worked in SF, Vegas and San Diego from LA in the last year.
Having a dog on set is the single greatest thing that could happen. I have an entire folder on my phone solely consisting of other people's dogs, and it's the only highlights I save from my IG stories.
References as assistant / Career

C.J. Burton, Photo Assistant, 1-5 jobs
Ailey Chen, Employed Photo Assistant, more than 1 year
Casey Curry, Photo Assistant, more than 1 year
Bethany Nauert, Photo Assistant, more than 1 year
Scenario Photography, production assistant, more than 1 year

Portfolio
Quick search:Want to browse all photo assistants in a town at once? Save searching, just click!
Atlanta
,
Austin
,
Baltimore
,
Boston
,
Chicago
,
Columbus
,
Dallas
,
Denver
,
Detroit
,
Hawaii
,
Houston
,
Indianapolis
,
Las Vegas
,
Los Angeles
,
Memphis
,
Miami
,
Minneapolis
,
New Orleans
,
New York City
,
Oklahoma City
,
Orlando
,
Philadelphia
,
Phoenix
,
Portland
,
Puerto Rico
,
Sacramento
,
Salt Lake City
,
San Antonio
,
San Diego
,
San Francisco
,
San josé
,
Seattle
,
Washington