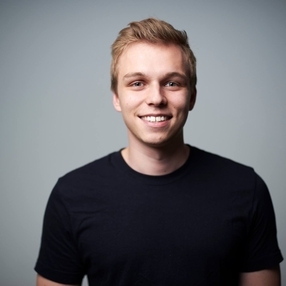 Netherlands
Born in:1992
Assistant since:2012
Driving licence:Car
Personal car:no personal car
Passport:yes
Languages:English, German
Photo Assistant, Digital Tech
Adrian Beck
People, Portrait, Fashion, Beauty, Reportage, International Exp.
Know How:
Alle gängigen Kamerasysteme wie Nikon, Canon, Hasselblad etc, sowie Lichtsysteme wie z.b Hensel, Profoto und Elinchrom.

Auch Programme wie Photoshop, Capture One, Final Cut sowie deren Bedienung zur Weiterverarbeitung von Bildern, Lookerstellung, making of Schnitt sind kein Problem.


Auch sonst bin ich eigentlich alles gewöhnt, sei es nun 12 Stunden, mit Equipment beladen Berge rauf und runter rennen, oder tagelang retuschieren, im Studio Lichtsettings bauen, und mache es mit viel Spaß und Freude an meinem Job

Die Kenntnis fast aller gängigen
Kaffeemaschinenhersteller sowie die Bedienung ist natürlich vorausgesetzt sodass auch die Versorgung mit Kaffee oder anderen Getränken nicht gefährdet sein sollte.

Most of the commonly used camera and lighting system like, Canon, Nikon, Hasselblad, Hensel, Elinchrom, Profoto, and programmes like Photoshop, Capture one and final cut for example.

No matter if the job is, running around outdoors for 12 hours and more, or spendings lots of time in the studio building lightsettings and retouching pictures, i enjoy every part of this job.








References as assistant / Career

Nach dem Abitur 3 Jahre Ausbildung bei
Marc Oeder ( www.marcoeder.de)

Danach freie Assistenzen in München,
sowie Assistenzen bei Robin Lowe in Melbourne/ Australien, sowie eigene Arbeiten.
Marc Oeder , Employed Photo Assistant, more than 1 year
Adrian Beck , Photo Assistant, 1-5 jobs
Robin Lowe, Photo Assistant, more than 5 jobs

Portfolio
Quick search:Want to browse all photo assistants in a town at once? Save searching, just click!
Atlanta
,
Austin
,
Baltimore
,
Boston
,
Chicago
,
Columbus
,
Dallas
,
Denver
,
Detroit
,
Hawaii
,
Houston
,
Indianapolis
,
Las Vegas
,
Los Angeles
,
Memphis
,
Miami
,
Minneapolis
,
New Orleans
,
New York City
,
Oklahoma City
,
Orlando
,
Philadelphia
,
Phoenix
,
Portland
,
Puerto Rico
,
Sacramento
,
Salt Lake City
,
San Antonio
,
San Diego
,
San Francisco
,
San josé
,
Seattle
,
Washington