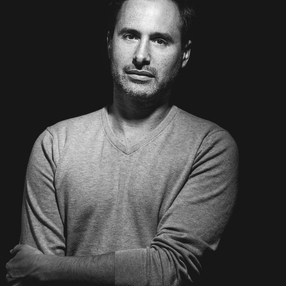 USA, New York City
Assistant since:2001
Driving licence:Car
Personal car:no personal car
Passport:yes
Languages:English
Telephone: (347) 601-7220
Photo Assistant, Digital Tech
Vincent Bezuidenhout
People, Portrait, Architecture, Location Scout, Fashion, Beauty, Reportage, Stillife, Food, Landscape, Transportation, International Exp.
Know How:
PHOTOGRAPHIC LIGHTING

More than 10 years experience in both studio and location lighting with flash and HMI. (Profoto, Bron-Color, Elinchrom, Arri, Kinoflow, Briese etc.)

CAMERAS
More than 10 years experience with all formats of camera equipment.
Digital: Nikon, Canon, Phase One, Hasselblad, Mamiya, Leaf, Sony.
Analogue: Nikon, Pentax, Mamiya, Sinar, Linhoff, Hasselblad.

DIGITAL CAPTURE

More than 9 years experience as
a digital operator.
Capture Software: Capture One Pro, Hasselblad Phocus, Canon EOS Utility,
Nikon Capture.
Additional Software: Adobe CC Design Suite (Photoshop, Bridge, InDesign),
Lightroom, Flexcolor, Filemaker

VIDEO
Experience working with Canon and Sony Video Capture and Final Cut Pro.
Dji Ronin operator, Dji drone operator.

PRINTING AND SCANNING
Experienced black&white and color darkroom printer. Imacon virtual drum
scanners, Epson flatbed scanners, small and
References as assistant / Career

2001-2017 Freelance Photographic Assistant and Digital Operator:
Freelance photo assistant/ Digital Tech for a wide range of photographers in South Africa, London, New York and elsewhere, including Rankin, Julia
Fullerton-Batten, Karim Sadli, Hendrik Purienne, Geof Kern, Magnus Winter, Sebastian Faena, David Roemer, Gaimpaulo Segura.

2013-2014 Photographic Technician, School of Visual Arts, BFA Photography, New York
Providing support to students and staff including the distribution of
photographic equipment, maintenance of studios, trouble shooting of systems and camera equipment.

2007-2008
Klaus Thymann, London
Full-time assistant to London based photographer, director and artist, Klaus Thymann in the capacity of photographic assistant, assistant director and
assistant producer. Involved in conceptualising of shoots, preproduction,liaising with clients and suppliers, research, website maintenance and
retouching. Co-ordination of the publication, exhibition and distribution of his seminal monograph 'Hybrids.'

2001-2002 Franco Esposito Photography, Johannesburg Photographic Assistant and Studio Manager. Assisting and co-ordination of
shoots, managing the daily operation of the studio and all photographic
equipment.
Portfolio
Quick search:Want to browse all photo assistants in a town at once? Save searching, just click!
Atlanta
,
Austin
,
Baltimore
,
Boston
,
Chicago
,
Columbus
,
Dallas
,
Denver
,
Detroit
,
Hawaii
,
Houston
,
Indianapolis
,
Las Vegas
,
Los Angeles
,
Memphis
,
Miami
,
Minneapolis
,
New Orleans
,
New York City
,
Oklahoma City
,
Orlando
,
Philadelphia
,
Phoenix
,
Portland
,
Puerto Rico
,
Sacramento
,
Salt Lake City
,
San Antonio
,
San Diego
,
San Francisco
,
San josé
,
Seattle
,
Washington