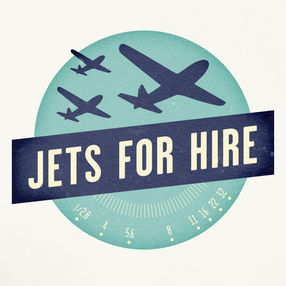 USA, San Diego
Born in:1978
Assistant since:1997
Driving licence:Car
Personal car:personal car available

Passport:yes
Languages:English
Digital Tech
Jets For Hire
People, Portrait, Architecture, Location Scout, Fashion, Beauty, Reportage, Stillife, Food, Landscape, International Exp.
Know How:
"Semi Premium Digital Support"

Working as a digital tech on a regular basis, I tend to use Capture One most often, as well as Lightroom, and occasionally Phocus. If you prefer to use a different program, let me know, and I'll study it, and be up to speed with it before before landing on set.

Hasselblad, Canon, Nikon
and Sony round out the majority of cameras I deal with. Sometimes an Alpa or Leica might pop up on set, but it's no problem.

The digital stuff is easy-peasy. It's all just cameras & computers & problem solving.
Aside from that junk, we keep to Rule Number 1 at Jets For Hire:
"Don't be weird on set."
References as assistant / Career

Jets For Hire is a boutique Digital Capture company for still photography, based in Southern California.

JFH is the semi-legitimate alias of Eric Macklin.
Eric has worked in the still photo & production industry since 1997. Assisting & shooting for 2 decades, working production, and producing a half dozen commercial shoots over the years.
Eric is also an unabashed geek. From building his first computer out of spare parts sourced from questionable origins, to rigging his van with solar power, and his house's electrical to operate via iPhone, you're in dubious hands.
As an experienced photographer for the past 10 years, he knows what you may need for the next shot.
As a veteran assistant, he knows what equipment we'll need and where to find it,
and as a nerd, he knows he's making the smart money by staying behind the computer, and acting like a digital wizard.
Portfolio
Quick search:Want to browse all photo assistants in a town at once? Save searching, just click!
Atlanta
,
Austin
,
Baltimore
,
Boston
,
Chicago
,
Columbus
,
Dallas
,
Denver
,
Detroit
,
Hawaii
,
Houston
,
Indianapolis
,
Las Vegas
,
Los Angeles
,
Memphis
,
Miami
,
Minneapolis
,
New Orleans
,
New York City
,
Oklahoma City
,
Orlando
,
Philadelphia
,
Phoenix
,
Portland
,
Puerto Rico
,
Sacramento
,
Salt Lake City
,
San Antonio
,
San Diego
,
San Francisco
,
San josé
,
Seattle
,
Washington