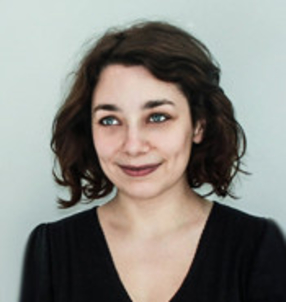 Great Britain, London
Born in:1984
Assistant since:2017
Driving licence:Car
Personal car:no personal car
Passport:no
Languages:English, French
Telephone: 004479 367 59 677
Photo Assistant
Clara Euler
People, Portrait, Architecture, Location Scout, Fashion, Beauty, Reportage, Prod. Assistant, Stillife, Food, International Exp.
Know How:
Photoshop: skin retouching, colour
adjustment, picture cleaning...
Indesign: poster and lea?et production
Illustration: storyboarding, rough
sketching
Lightroom: photo fling & processing
Final Cut + Adobe Premiere: editing
Website
management + Communication:
CMS & social networks management
SEO copywriting & editing
Mailchimp: marketing emails creation
Client management:
Brief writing, Public relations
HTML5 & CSS: basic knowledge
References as assistant / Career

EXPERIENCES PROFESSIONNELLES
jan.2017- en cours /// Assistante photographe - Imagine Photography, Cheltenham, UK
Répérage des lieux, planning, gestion des déplacements, installation et gestion du
plateau et de l'équipement, gestion du flux digital, sauvegarde, archivage, prises de
vues "script"...
sept.2014-mai2016 /// Chargée de communication & production, AMR architecture, Paris, FR
Production de contenu : édition, relecture, regroupement et classification des données
(visuels, documents), formatage, design et validation des documents pour impression
et/ou mise en ligne.
Stratégie de communication, relations presse, coordination des évèments avec la
chargée de développement. Conduite du développement du site web & management
via CMS.
déc.2013-aug.2014 /// Chargée de communication & du digital - VIB architecture, Paris, FR
Conduite du développement du site web & management via CMS, édition et traduction
du contenu. Gestion des visites de presse. Retouche d'image et design lors des
rendus de projet. Prises de vues sur chantiers pour mise à jour du site. Gestion des
briefs et des reportages avec les photographes.
sep.2010-jul.2011/// Online content assistante - lafinancepour tous.com, Paris, FR
Pré et post-production, tournage des interviews du site, gestion et mise à jour du site
internet. Coordination des évènements avec la chargée de communication.
mar-oct.2009 /// Assistante graphiste et marketing digital - Bayard Presse, Paris, FR
sep.2008-feb.2009 /// Assistante relations presse - MK2, Paris, FR
may2008-aug.2008 /// Assistante éditoriale - Macmillan, Oxford, UK
mar.2007-jun.2007 /// Assistante éditoriale - Thames & Hudson, Paris, FR


FORMATIONS
2013: Certificat de gestion de projet digital, Institut Doranco, Paris
2008-2009: Master 1, Cinéma - Université Panthéon Sorbonne, Paris I
2007-2008: Master 1, Edition - Oxford Brookes University (Erasmus)
2006-2007: Licence, Communication & Edition - Université Paris X, Nanterre
2002-2005: Licence LLCE, Anglais - Université Marc Bloch (Strasbourg)


Portfolio
Quick search:Want to browse all photo assistants in a town at once? Save searching, just click!
Atlanta
,
Austin
,
Baltimore
,
Boston
,
Chicago
,
Columbus
,
Dallas
,
Denver
,
Detroit
,
Hawaii
,
Houston
,
Indianapolis
,
Las Vegas
,
Los Angeles
,
Memphis
,
Miami
,
Minneapolis
,
New Orleans
,
New York City
,
Oklahoma City
,
Orlando
,
Philadelphia
,
Phoenix
,
Portland
,
Puerto Rico
,
Sacramento
,
Salt Lake City
,
San Antonio
,
San Diego
,
San Francisco
,
San josé
,
Seattle
,
Washington