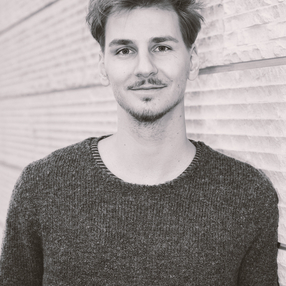 Germany, Stuttgart
Born in:1987
Assistant since:2015
Driving licence:Car
Personal car:personal car available

Passport:yes
Languages:English, German
Telephone: +49 (0)176 83083171
Photo Assistant, Digital Tech
Paul
People, Portrait, Transportation, International Exp.
Know How:
Licht: Broncolor, Profoto, Elinchrom, Hensel, Briese, Arris, HMI, Dedo, Kinoflo

Kamera: Nikon, Canon, Phase One, Hasselblad, Sony & Red

Mac / Pc:
Photoshop, Capture one, Adobe Creative Suite

Führerschein: Klasse 3 bis 7,5t

Freue mich über neue Kontakte.
Feel free to contact me!
References as assistant / Career

Studierter Kommunikationsdesigner (FH Mainz), Assistent und Fotograf seit 2015 mit Schwerpunkt
Transportation & People

Auslandssemester in New York

Fotografen:
Uwe Breitkopf
Michael Schnabel
Marc Trautmann

Portfolio
Quick search:Want to browse all photo assistants in a town at once? Save searching, just click!
Atlanta
,
Austin
,
Baltimore
,
Boston
,
Chicago
,
Columbus
,
Dallas
,
Denver
,
Detroit
,
Hawaii
,
Houston
,
Indianapolis
,
Las Vegas
,
Los Angeles
,
Memphis
,
Miami
,
Minneapolis
,
New Orleans
,
New York City
,
Oklahoma City
,
Orlando
,
Philadelphia
,
Phoenix
,
Portland
,
Puerto Rico
,
Sacramento
,
Salt Lake City
,
San Antonio
,
San Diego
,
San Francisco
,
San josé
,
Seattle
,
Washington