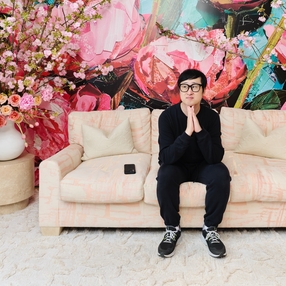 USA, New York City
Born in:1995
Assistant since:2018
Driving licence:no driving licence
Personal car:no personal car
Passport:no
Languages:English
Photo Assistant, Digital Tech
Benjamin Sunkyong Kim
People, Portrait, Architecture, Location Scout, Fashion, Beauty, Stillife, Food, Landscape
Know How:
About
- I'm American but I was Korean and I can speak both languages.
- Living in Queens, NY. Can travel to Manhattan or near location but not too far. The transportation is quite limited.
- Wasn't active since 2020 due to COVID-19 situation but currently working as a busy assistant.
- Majored in BFA.
- I'm a tech geek and I like searching about info related to camera, computer, and more.

Lighting
- I used many Profoto gears for almost 6 years from SVA except for the latest power pack.
- Familiar with many Profoto light shaping tools but curious to try unique gears such as giant parabolic umbrella.
- I also did OCF.

Camera
- I mainly used Sony but I also used Canon, Nikon, Fujifilm, and Phase One.
- Totally familiar with most lenses on each brand. Cause I tried to rent and use every single time. Except for huge lenses(...)

Computer
-
Mac is my main computer and I love it! I'm also using Apple Silicon Mac
- M1 Mac mini is what I have but I tried many different Macs including MBP and Mac Pro.
- Not familiar with Windows, sorry.

Software
- Capture One Pro is my main software for editing. I always get the latest version.
- I also use Photoshop and Lightroom but not that much.
- Set.a.light 3D is my fav software to simulate the studio setting!
- I do tethering with Capture One Pro

Film
- I used to shoot a lot of films with 35mm and medium format camera. I also tried a large one.
- Medium format was my main camera. I still have films to shoot but dont have a camera.
- I used Pentax 67, Mamiya 67, and Hasselblad V series
- I can develop B&W films.
- I shot both B&W and Color films.

References as assistant / Career

SVA BFA Photography 2018 (Graduated)

SVA Studio class Assistant from 2018 to 2020

Phase One Certified Professional since 2018

Assisted since 2018 for portrait, architecture, fashion, studio, and more. Also open for other types of photography.



Brett Beyer, Photo Assistant, 1-5 jobs
Dave De Armas, Photo Assistant, 1-5 jobs
Chris Leary, Photo Assistant, 1-5 jobs
Tiff Pemberton, Digital Photo Tech, 1-5 jobs
Janusz Kawa, Digital Photo Tech, 6-12 months
Len De Lessio, Digital Photo Tech, 6-12 months

Portfolio
Quick search:Want to browse all photo assistants in a town at once? Save searching, just click!
Atlanta
,
Austin
,
Baltimore
,
Boston
,
Chicago
,
Columbus
,
Dallas
,
Denver
,
Detroit
,
Hawaii
,
Houston
,
Indianapolis
,
Las Vegas
,
Los Angeles
,
Memphis
,
Miami
,
Minneapolis
,
New Orleans
,
New York City
,
Oklahoma City
,
Orlando
,
Philadelphia
,
Phoenix
,
Portland
,
Puerto Rico
,
Sacramento
,
Salt Lake City
,
San Antonio
,
San Diego
,
San Francisco
,
San josé
,
Seattle
,
Washington