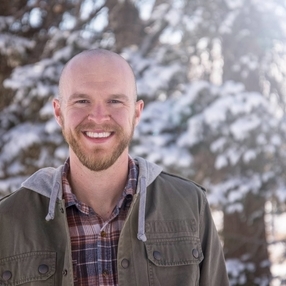 USA, Denver
Born in:1990
Assistant since:2016
Driving licence:Car
Personal car:personal car available

Passport:yes
Languages:English
Photo Assistant
Drew Bennett
People, Portrait, Architecture, Location Scout, Fashion, Beauty, Reportage, Prod. Assistant, Stillife, Food, Landscape, Transportation, International Exp.
Know How:
Digital Workflow Qualifications

Proficient shooting and tethering with Canon, Nikon, and Hasselblad. Education, training, and work experience with Lightroom, Photoshop, Premiere, and Capture One.

Lighting & Grip Qualifications

Comfortable and proficient with strobes,
hot lights, speedlights, LED lighting systems and light modifiers.(Profoto, Broncolor, Alien Bees, Elinchrom, Dynalite, etc.) If I'm not familiar with it, I will learn about it prior to the production.
References as assistant / Career

Trained in commercial photography and filmmaking, I have the technical skills to assist on projects both big and small. And with a background in global studies that has taken me around the world, I've learned the value of communication and teamwork in overcoming challenges. Whether assisting or seconding shooting on-location or in a studio, I strive to constantly stay
alert and intuitive to the needs of the photographer and production. Both when working on a large production team or with an individual photographer, in a corporate office or on the side of a cliff, my core goal remains the same: work hard and smile often.
I'm available for assisting and second shooting worldwide.

References & Endorsements

Richard Steinberger
www.steinbergerphoto.com
720-383-5238

Daniel Bedell
www.danielbedell.com
863-257-3936

Bryce Boyer
www.bryceboyer.com
303-475-3139
Portfolio
Quick search:Want to browse all photo assistants in a town at once? Save searching, just click!
Atlanta
,
Austin
,
Baltimore
,
Boston
,
Chicago
,
Columbus
,
Dallas
,
Denver
,
Detroit
,
Hawaii
,
Houston
,
Indianapolis
,
Las Vegas
,
Los Angeles
,
Memphis
,
Miami
,
Minneapolis
,
New Orleans
,
New York City
,
Oklahoma City
,
Orlando
,
Philadelphia
,
Phoenix
,
Portland
,
Puerto Rico
,
Sacramento
,
Salt Lake City
,
San Antonio
,
San Diego
,
San Francisco
,
San josé
,
Seattle
,
Washington