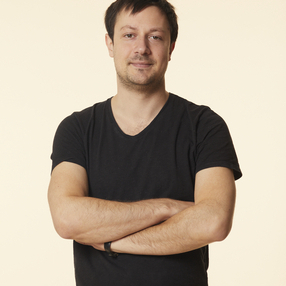 France, Paris
Born in:1993
Assistant since:2017
Driving licence:Car
Personal car:no personal car
Passport:yes
Languages:English, French, Spanish
Photo Assistant, Digital Tech
Paul Ternisien
People, Portrait, Architecture, Fashion, Beauty, Reportage, Stillife, Food
Know How:
Maîtrise du format 24x36 en argentique et en numérique (Nikon, Canon, Sony, Olympus, Leica).
Connaissances de base en moyen format (Phase One, Hasselblad, Mamiya) et à la chambre (Sinar).

Matériels d'éclairage : - Flash
:Profoto/Broncolor/Elinchrom
- Lumière Continue : HMI/LED/Tungstène

Logiciels : - Suite Creative Adobe (Photoshop/Lightroom/InDesign/Premiere/Bridge)
- Capture One

Pro, ponctuel, réactif, fort de proposition, débrouillard, créatif, et sympathique.
References as assistant / Career

Formations :

Master d'Arts Plastiques à l'université Paul-Valéry Montpellier III
Licence à l'ECV Paris

Expériences Professionnels :

Assistant de Plateau : Studio Lb
Studio Daylight
Studio Mac Mahon
Studio Pin Up

Assistant Photographe : Michel Sedan, Alvaro Canovas, Sonia Sieff, Valérie Lebeau, Brice Darmon, Stéphanie Courquin, Marin Laborne,
Violaine Carrere, Alfonso Anton Cornelis, Albin Durand, Maxime Froge, Arnold Manillier, Alexandre Onimus, Félix Rosier, Aleksandre Szmytko

Clients m'ayant fait confiance : Pairs Match, Etam, Bazarchic, Ami, Balenciaga, Kujten, Périples, Diptyque, The Kooples, Sheriff, Jacquemus, Initio, Camille Fournet, Accor Hotel, Eres, Nicolas, Le Book, Promocash, Clarins, Michelin, Uber Eats, Légende Urbaine, Jean-Luc Verna, Petite Mendigote, M6, Palladium, Bigard, Leader Price, Histoire de Bike
Portfolio
Quick search:Want to browse all photo assistants in a town at once? Save searching, just click!
Atlanta
,
Austin
,
Baltimore
,
Boston
,
Chicago
,
Columbus
,
Dallas
,
Denver
,
Detroit
,
Hawaii
,
Houston
,
Indianapolis
,
Las Vegas
,
Los Angeles
,
Memphis
,
Miami
,
Minneapolis
,
New Orleans
,
New York City
,
Oklahoma City
,
Orlando
,
Philadelphia
,
Phoenix
,
Portland
,
Puerto Rico
,
Sacramento
,
Salt Lake City
,
San Antonio
,
San Diego
,
San Francisco
,
San josé
,
Seattle
,
Washington