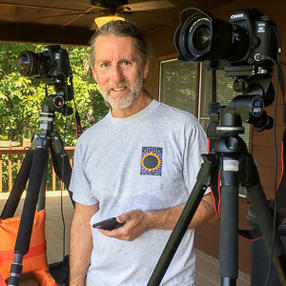 USA
Born in:1962
Assistant since:1982
Driving licence:Car
Personal car:personal car available

Passport:no
Languages:English
Photo Assistant
John MacLean
People, Portrait, Architecture, Location Scout, Fashion, Beauty, Stillife, Food, Landscape, Transportation
Know How:
I worked in Los Angeles/Hollywood on commercial/national advertising campaigns and celebrity/editorial projects during the 1980s-90s. My experience was wide and I got to work in all ranges of jobs. Some of the shoots were with the following clients: Apple, AT&T, BodyGlove, Rollerblades, Kawasaki, Transitions Eyewear, Kent and Camel Cigarettes, Mitsubishi truck catalog, Michael Jackson, David Carradine, Harriet Nelson, Cybill Shepherd, Larry Hagman,
Steel Pulse for Adidas, Tales from the Crypt, Tango & Cash (Sylvester Stallone and Kurt Russell) and many more.

Cameras:
(Film) Sinar 4x5 and 8x10, Hasselblad, Mamiya, Nikon, Canon (Digital) Canon EOS

Lighting:
(Strobe) Dyna-lite, Norman, Profoto, Speedotron (Hot lights) Arri, Mole-Richardson

Grip:
Matthews Studio Equipment (yes, I can properly setup and nest c-stands!)

Computer:
macOS, PS 2021, LrC, Epson 9900, X-Rite and NEC SpectraView II (color management)
References as assistant / Career

I'm a self taught photographer that got started in 1972 with my dad at age 9, processing B&W in our basement darkroom. Ten years later I was living in California and chasing my passion working with a wide variety of shooters.

Around 1986 I took a corporate job at Mattel's photo department as a studio assistant/in-house photographer.

After that I did some more freelance assisting, up until 1992 when I moved to Santa Fe, NM to become a full-time shooter and photo educator.

I can offer old school knowledge and workmanship.
Eric Meola, Photo Assistant, more than 5 jobs
Al Satterwhite, Photo Assistant, 1-5 jobs
Bo Hylén, Photo Assistant, 1-5 jobs
Ron Slenzak, Photo Assistant, more than 5 jobs
Sam Emerson, Photo Assistant, more than 5 jobs
Boulevard / Seventh Wave Photographic, Photo Assistant, more than 5 jobs
Steve Williams, Photo Assistant, more than 5 jobs
Mattel, Employed Photo Assistant, more than 1 year

Portfolio
Quick search:Want to browse all photo assistants in a town at once? Save searching, just click!
Atlanta
,
Austin
,
Baltimore
,
Boston
,
Chicago
,
Columbus
,
Dallas
,
Denver
,
Detroit
,
Hawaii
,
Houston
,
Indianapolis
,
Las Vegas
,
Los Angeles
,
Memphis
,
Miami
,
Minneapolis
,
New Orleans
,
New York City
,
Oklahoma City
,
Orlando
,
Philadelphia
,
Phoenix
,
Portland
,
Puerto Rico
,
Sacramento
,
Salt Lake City
,
San Antonio
,
San Diego
,
San Francisco
,
San josé
,
Seattle
,
Washington