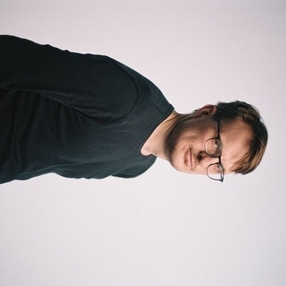 Great Britain, London
Born in:1996
Assistant since:2018
Driving licence:Car
Personal car:personal car available

Passport:yes
Languages:English, French
Photo Assistant
Nicolas Roques
People, Portrait, Architecture, Fashion, Beauty, Reportage, Prod. Assistant, Stillife, Food, Landscape
Know How:
Lighting Kit I have experience with:
Profoto B1/B10/PRO-Pack systems, Including all modifiers.
Arri HMI/TUNGSTEN lamps
Arri Skypanel Systems
Astera Helios and Titan tubes
Source 4 Spotlights
Kinoflo Freestyle/Celeb lights
Alladin flexible lights
Aputure 300D/600D/MC/BULB lights
Briese Focus system

Camera Systems I have experience with:
Canon DSLR
and Mirrorless systems
Sony A7/a7r/a7s range of systems
Leica SL systems
Fuji X Systems
Nikon Systems
Mamiya RZ/RB67 120mm film system
Pentax 6X7 120mm Film system
Hasselblad 120mm film system

I'm also familiar with colour printing as well as the wet Plate collodion process.
References as assistant / Career

Hi I'm Nic!

I have been assisting Photographers since 2018, I have spent the majority of the pandemic working as a freelance studio assistant at Alva Studios in London. During my time there I accumulated a wealth of technical knowledge of various kit, but if working at Alva taught me anything, it was how to work under pressure and with long hours, whilst delivering and exceptional product for the clients. Prior to this I was assisting photographers as well as shooting events and portraits for various clients.

Work experience:

Current-Photo and production assistant

-Freelance Studio Assistants Alva studios (Feb 20-June 21)

-Freelance Photographers Assistant (2018-present)



Merrick D'arcy-Irvine , Photo Assistant, more than 1 year
Oli Kearon, Photo Assistant, more than 5 jobs
David Vail, Photo Assistant, 1-5 jobs
Theo Cottle, Photo Assistant, 1-5 jobs
James Drew Turner, Employed Photo Assistant, 1-5 jobs

Portfolio
Quick search:Want to browse all photo assistants in a town at once? Save searching, just click!
Atlanta
,
Austin
,
Baltimore
,
Boston
,
Chicago
,
Columbus
,
Dallas
,
Denver
,
Detroit
,
Hawaii
,
Houston
,
Indianapolis
,
Las Vegas
,
Los Angeles
,
Memphis
,
Miami
,
Minneapolis
,
New Orleans
,
New York City
,
Oklahoma City
,
Orlando
,
Philadelphia
,
Phoenix
,
Portland
,
Puerto Rico
,
Sacramento
,
Salt Lake City
,
San Antonio
,
San Diego
,
San Francisco
,
San josé
,
Seattle
,
Washington