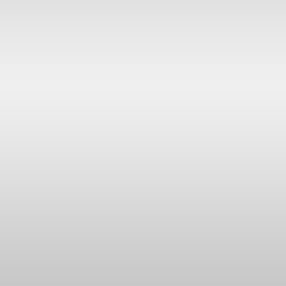 USA, Boston
Born in:1981
Assistant since:2006
Driving licence:Car
Personal car:personal car available

Passport:yes
Languages:English
Telephone: (617) 903-8425
Digital Tech
Rob Coshow
People, Portrait, Architecture, Fashion, Beauty, Stillife, Food, Landscape, Transportation, International Exp.
Know How:
Professional photography digital tech and video DIT since 2006 — My mission is to provide each client with the best digital tech and data management services possible for any job. I come to set or location with the skills and equipment to do exactly that — nothing less.

As an expert in workflow, hardware, and software for tethered and untethered photography and video production, I possess an intimate knowledge of medium format hardware and software combinations for Phase One, Leaf, and Hasselblad. Additionally, I have the tech rig to handle any volume of files and any speed of shooting.

I am fully equipped with a maxed-out 5k Retina iMac Pro, Retina Macbook Pro, Eizo 12-bit Adobe RGB 1998 calibrated studio monitor, remote viewing devices for clients and directors, tether cables, card readers, thunderbolt drives,
battery backups, and various other awesome tech toys. With all this and a cart to keep it all mobile, there's nothing I can't handle with proficiency [and efficiency]. From initial capture to final image delivery, I can handle the entire workflow with the highest quality of services and the turnaround times that you require. Should any medium format camera systems be needed, I own Phase One equipment and Schneider Kreuznach 'Blue Ring' lenses (insurance required).

I ensure total satisfaction to you and your clients with my knowledge of bullet-proof workflows, the latest in imaging technology, high-quality file delivery, and so much more. I will work with you every step of the way from pre-production to post and my massive servers ensure that your files will always be available to you at any time
References as assistant / Career

Rob Coshow found his love of photography with a cereal box prize 110 camera at age 7. Now 36, he has turned that love into a career after pursuing photography in high school and graduating magna cum laude from the Art Institute of Boston. Creating images for MMB, Mullen, The Travel Channel, Puma, Dassault
Systems, Boston Beer, Citizens Bank, Bloomberg Markets Magazine, Tivoli Audio and Keolis, among other high-end clients, his visually multi-lingual approach includes many different styles, techniques and treatments to meet his client's needs. Based out of Boston, Massachusetts, Rob is ready to travel across the globe for any client, for any shot, at any time.
Portfolio
Quick search:Want to browse all photo assistants in a town at once? Save searching, just click!
Atlanta
,
Austin
,
Baltimore
,
Boston
,
Chicago
,
Columbus
,
Dallas
,
Denver
,
Detroit
,
Hawaii
,
Houston
,
Indianapolis
,
Las Vegas
,
Los Angeles
,
Memphis
,
Miami
,
Minneapolis
,
New Orleans
,
New York City
,
Oklahoma City
,
Orlando
,
Philadelphia
,
Phoenix
,
Portland
,
Puerto Rico
,
Sacramento
,
Salt Lake City
,
San Antonio
,
San Diego
,
San Francisco
,
San josé
,
Seattle
,
Washington