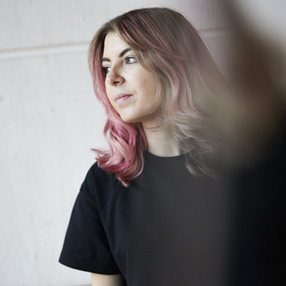 Germany, Stuttgart
Born in:1994
Assistant since:2018
Driving licence:Car
Personal car:personal car available

Passport:yes
Languages:English, German
Photo Assistant, Digital Tech
Maria Ling
People, Portrait, Fashion, Beauty, Landscape, Transportation, International Exp.
Know How:
Camera:
Canon, PhaseOne, Nikon, Sony,

Lighting:
Profoto, Broncholor, Hensel, Priolight,

Software:
Capture OnePro, Lightroom, Photoshop, Bridge, InDesign

Hardware:
Mac OSX

I am an international freelance assistant since the end of 2018. Mainly I worked as a digital operator on set, but I had a few
jobs where I was responsable for lightning as well.

Teamwork is very important, so adapting into new crews is something I do quick and uncomplicated.
With my professional attitude and responsable thinking I can handle new tasks easily.

Additional language skills: Swedish
References as assistant / Career

Looking for people with good minds as creativity never stops improving. Happy to work with a few laugher on set.

2018 - now: Digital Operator / Studiomanagement Michael Schnabel

2017 - 2018: Master of Arts (Photography) / University of Wolverhampton

2014 - 2017: Communication Designer (Photography) / Lazi Akademie Esslingen
Michael Schnabel, Employed Photo Assistant, more than 1 year
Karin Fiedler, Digital Photo Tech, 1-5 jobs
Monika Menez, Photo Assistant, 1-5 jobs
Bernd Kammerer, Digital Photo Tech, 1-5 jobs
Johannes Hartig, Photo Assistant, 1-5 jobs
Florian Imberger, Photo Assistant, 1-5 jobs
Sung-Hee Seewald, Digital Photo Tech, 1-5 jobs
Matthias Aletsee, Photo Assistant, 1-5 jobs

Portfolio
Quick search:Want to browse all photo assistants in a town at once? Save searching, just click!
Atlanta
,
Austin
,
Baltimore
,
Boston
,
Chicago
,
Columbus
,
Dallas
,
Denver
,
Detroit
,
Hawaii
,
Houston
,
Indianapolis
,
Las Vegas
,
Los Angeles
,
Memphis
,
Miami
,
Minneapolis
,
New Orleans
,
New York City
,
Oklahoma City
,
Orlando
,
Philadelphia
,
Phoenix
,
Portland
,
Puerto Rico
,
Sacramento
,
Salt Lake City
,
San Antonio
,
San Diego
,
San Francisco
,
San josé
,
Seattle
,
Washington