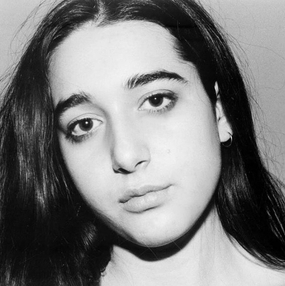 USA, New York City
Born in:1999
Assistant since:2020
Driving licence:Car
Personal car:no personal car
Passport:yes
Languages:English, French
Photo Assistant
Em Sieler
People, Portrait, Fashion, Beauty
Know How:
Visual artist, photographer, and stylist

Software: Lightroom, Photoshop, Bridge, InDesign, Silverfast8, Ableton Live, Microsoft Office, web design (Cargo, WordPress)

Assistant: studio and lighting setup for production, produce behind the scenes photo and video content

Photography: 35 mm film
and digital (DSLR); darkroom: develop black and white film, contact sheets, gelatin silver printmaking; scan & archive film; video

Kit: Nikon Z6 ii, Canon AE-1, Godox Speedlight, MacBook Pro

Language: English, French (fluent), Korean (conversational)
Programming: C, C++, Java

References as assistant / Career

Columbia University undergrad (2017-current) studying Visual Arts and Computer Science (on leave due to COVID-19)
COVID vaccinated
Working photographer and photo assistant
Researcher at the Danino Lab, Columbia on the intersection of technology and the arts (deepfake, GANs)

Selected Coursework
Portrait Lighting, Professor B. Proud, International Center of Photography, 2021

Photobook, Professor Dana Buhl, Columbia University, 2020
Fundamentals of book sequencing, design, layout and production
Handmade artist's book, edition of 15, 40 pages

Independent Study, Professor Delphine Fawundu, Columbia University, 2020
Refined personal body of work, culminating in artist statement and portfolio



Portfolio
Quick search:Want to browse all photo assistants in a town at once? Save searching, just click!
Atlanta
,
Austin
,
Baltimore
,
Boston
,
Chicago
,
Columbus
,
Dallas
,
Denver
,
Detroit
,
Hawaii
,
Houston
,
Indianapolis
,
Las Vegas
,
Los Angeles
,
Memphis
,
Miami
,
Minneapolis
,
New Orleans
,
New York City
,
Oklahoma City
,
Orlando
,
Philadelphia
,
Phoenix
,
Portland
,
Puerto Rico
,
Sacramento
,
Salt Lake City
,
San Antonio
,
San Diego
,
San Francisco
,
San josé
,
Seattle
,
Washington