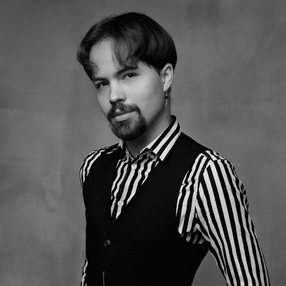 USA, New York City
Born in:1996
Assistant since:2018
Driving licence:Car
Personal car:no personal car
Passport:yes
Languages:English, Spanish
Photo Assistant, Digital Tech
Gabe Gomez
People, Portrait, Architecture, Fashion, Beauty, Landscape
Know How:
Film and digital photographer, retoucher

Software: MacOS and Windows, Capture One, Lightroom, Photoshop, Bridge, Photo Mechanic, InDesign, Premiere

Lighting: extensive experience in studio lighting. Proficient in Profoto, Bowens, Godox, Alienbee, Broncolor and pocket wizard

Equipment: know how to use all Nikon, Canon,
Sony, Fuji, Pentax etc cameras, know how to tether, can operate 35mm and medium format film cameras, experience in digitech and on site troubleshooting

Darkroom: Can operate most film cameras, develop BW/C41 film, scan film, produce analog and digital prints

References as assistant / Career

Columbia University BFA in Visual Arts and Psychology (3 years completed)

Selected Coursework:
Studio Photography with Renee Cox
Photo Book Making with Dana Buhl
Advanced Photography with Delphine Fawundu and Sara Van Der Beek

Personal clients:
UBS, Columbia University, Barnard College, UBS

Clients as an assistant:
PepsiCo, NY Times, Calvin Klein, AdWeek Magazine, Nasdaq, Forbes Asia, Addison Design

Professional beauty retoucher:
April 2021 Cover of NY Times T Magazine for Renee Cox

Sasha Maslov, Photo Assistant, more than 5 jobs
Addison Design, Photo Assistant, more than 5 jobs
Addison Design, Digital Photo Tech, 1-5 jobs
Michael Carbone, Photo Assistant, 1-5 jobs
Emily Sieler, Photo Assistant, 1-5 jobs

Portfolio
Quick search:Want to browse all photo assistants in a town at once? Save searching, just click!
Atlanta
,
Austin
,
Baltimore
,
Boston
,
Chicago
,
Columbus
,
Dallas
,
Denver
,
Detroit
,
Hawaii
,
Houston
,
Indianapolis
,
Las Vegas
,
Los Angeles
,
Memphis
,
Miami
,
Minneapolis
,
New Orleans
,
New York City
,
Oklahoma City
,
Orlando
,
Philadelphia
,
Phoenix
,
Portland
,
Puerto Rico
,
Sacramento
,
Salt Lake City
,
San Antonio
,
San Diego
,
San Francisco
,
San josé
,
Seattle
,
Washington