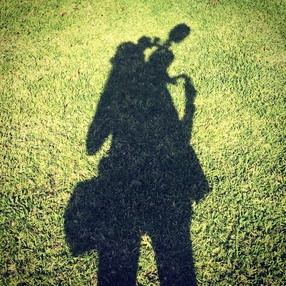 USA, Phoenix
Born in:1977
Assistant since:2007
Driving licence:Grip truck
Personal car:personal car available

Passport:yes
Languages:English
Photo Assistant, Digital Tech
Erica Montgomery
People, Portrait, Architecture, Location Scout, Fashion, Beauty, Reportage, Prod. Assistant, Stillife, Food, Landscape, Transportation, International Exp.
Know How:
I have experience in the following positions Freelance Photographer, 1st Assistant, Digital Tech (stills and motion), DIT, Camera operator, Technocrane Technician, Jimmy Jib Tech, Grip & Electric, Art Department, AC, Video Assist, Sound, Wardrobe, Production Assistant, Pre-production Office, Travel Coordinator, Production Coordinator, Locations, Graphic Designer, and Phone producing for live broadcasting. I have experience with
the following gear and platforms: Mac OSX, Windows, Adobe CS, Lightroom, C1 Pro V.10, iProfiler, Flash, Dreamweaver, Canon, Nikon, Leaf, Mamiya, Hasselblad, Phase One P65+ P45+, Contax, Fugi, Pentax, Horseman, Holga, Profoto, Broncolor, Speedotron, Calumet, Dynalite, Elinchrom, Norman, Hensel, Balcar, Lumedyne
Arri, HMI, Lowell, Kino Flo, Mole Richardson, Sony PD150,
HVR-Z7U, Canon HX-A1, Red
References as assistant / Career

I have a degree in Visual Communications. I was certified in NYC to digi tech in '09. I have interned at MDR Photography in San Francisco. Most of my work comes from referals and call backs. I have worked with over 100 photographers in every type of shoot all over the country. I have also worked on everything from large scale production big budget movies, to low budget indie films, infomercials, big spot TV commercials & webisodes. I want to work internationally. I have a valid passport and can travel at the drop of a dime. I am great to have on set. I can help to resolve any trouble that might come up. I am quick thinking and I hustle to get the job done in a safe and timely manner. I love my job! I want to help make sure your next shoot is a success.
Diego Uchitel, Photo Assistant, 1-5 jobs
Katja Heinemann, Photo Assistant, 1-5 jobs
Embry Rucker, Digital Photo Tech, 1-5 jobs
Bob Carey, Photo Assistant, more than 1 year
George Tenney, Digital Photo Tech, more than 1 year

Portfolio
Quick search:Want to browse all photo assistants in a town at once? Save searching, just click!
Atlanta
,
Austin
,
Baltimore
,
Boston
,
Chicago
,
Columbus
,
Dallas
,
Denver
,
Detroit
,
Hawaii
,
Houston
,
Indianapolis
,
Las Vegas
,
Los Angeles
,
Memphis
,
Miami
,
Minneapolis
,
New Orleans
,
New York City
,
Oklahoma City
,
Orlando
,
Philadelphia
,
Phoenix
,
Portland
,
Puerto Rico
,
Sacramento
,
Salt Lake City
,
San Antonio
,
San Diego
,
San Francisco
,
San josé
,
Seattle
,
Washington